Request A Quote
Please provide your contact information and a copy of your utility bill below to receive a community solar subscription quote from your selected provider, along with a link that you can use to enroll. When you click "Submit" this information will be sent to your community solar provider and you will receive an email with the details of your community solar quote and instructions to enroll online.
Your Plan
5%
discount off utility bill credits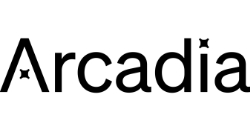 Product: Community Solar Subscription
Subscription Price: 5% discount off utility bill credits
Term: 25 Years
Cancellation: Cancel your subscription at anytime without penalty
Community Solar Provider: Arcadia Power, Inc.
Utility Service Territory: BGE Electric (MD)
Start: As early as September 2022, subject to availability.
Disclosure: The subscription price quoted does not include any tax, commodity, utility distribution or transmission charge, or other utility fee or charge.